R/Bioconductor-powered Team Data Science
Overview
Welcome to the R/Bioconductor-powered Team Data Science group by Leonardo Collado Torres and team members! The purpose of this website is to serve as a guide for training new team members and colleagues on how we do R/Bioconductor-powered Team Data Science.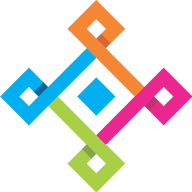 As a team, we run Data Science guidance sessions where we help others navigate the world of data science. Through those sessions we identify concepts that we might need to explain better and this book is where we concentrate all our knowledge. Thus it is continuously modified and expanded. We often refer others to this specific chapters of this book, which in a way is a gloried collection of bookmarks with some of our own explanations.
We constantly create new content to share what we are learning or working on, which you might be interested in. In particular, we:
For an overview of our recent work, check this video and companion slides.