BrainSEQ™ Consortium
Last updated on Tue, May 9, 2023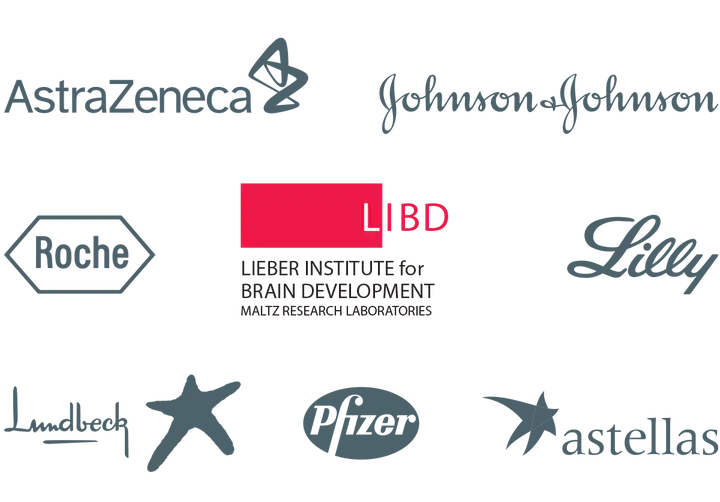 The Lieber Institute and pharmaceutical companies AstraZeneca, Astellas, Eli Lilly and Company, Lundbeck, Johnson & Johnson, Pfizer Inc. and Roche are participating in an early-stage research consortium BrainSEQ™, with the goal of expanding knowledge around the genetic contribution to brain disorders in the hope of identifying potential new treatment options.
Utilizing LIBD's unprecedented brain tissue repository to generate and analyze genomic data related to neuropsychiatric disorders.
Making data freely available to scientists worldwide.
As part of the BrainSEQ Consortium, Leonardo analyzed datasets from Phase I and II, either for the publications describing those phases or for re-analyses of the same data. As a team, we then adapted this code base for the BipSeq and MDDSeq projects, among other ones.
Publications